We're experiencing longer than usual shipping time from our suppliers. We're doing all that we can to get your order out as soon as possible.
JACKSONVILLE, FL LOCAL DEALS click here
WHAT'S NEW?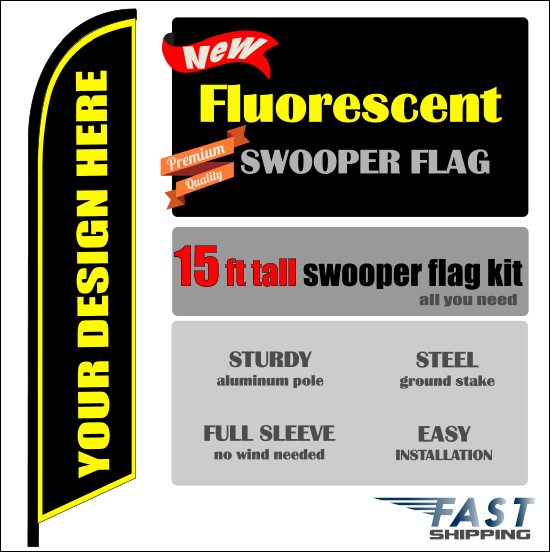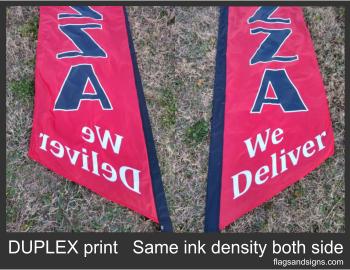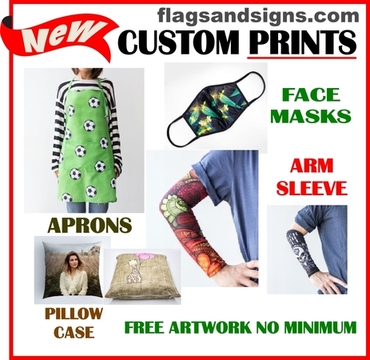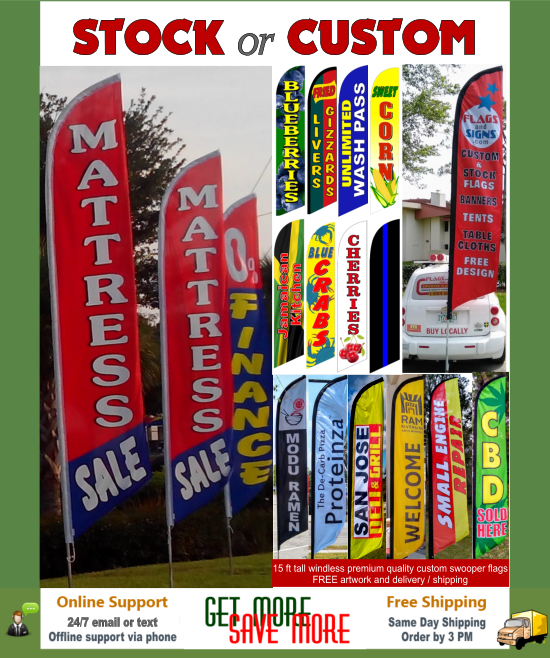 FAST

PRINTING AND DELIVERY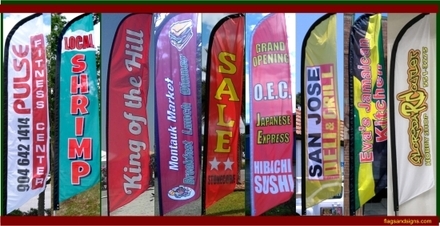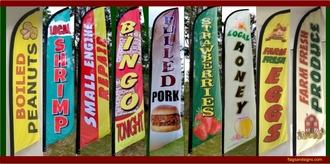 FREE SHIPPING in US
Promote your business with flags and banners!
"A business without signs is a sign of no business"
NOTE This website is optimized for multi-device experiences. Responsive website design
one website for every device - Mobile, Tablet, Computer, TV
Take a look around the site. We think you'll like what you see and like what you experience as a flagsandsigns customer.
---
? Thank you FlagsAndSigns.com Posted Dec 2 2011 by rylan
"WOW!!! What amazing customer service!!! So, check it: I ordered some flags for my new business from amazon.com
almost 2 weeks ago. They were supposed to arrive between mon-thurs this week well its coming up on saturday and
still no flags. The amazon company gave some bs story about why i didnt have my order. I look around online, and
by serendipity, found a jax based company! Not only did he answer the phone at 10pm, but hes going to deliver the flags
s I need to my business tomorrow, install them for me, and since hes out of stock on one of the flags I want,
hes going to loan me a similar one for a week and then swap it for me when the one I want comes in!!! How amazing
is this guy?!! Thank you so much FlagsAndSigns.com!! Thank you Andreas!! "
---
I am very happy with this purchase and will be calling again soon to make purchase of additional flags for some ofmy family members. Both my friends and family have been impressed with the quality of the flags and with the professionalism we received from the Owner.
Ads: